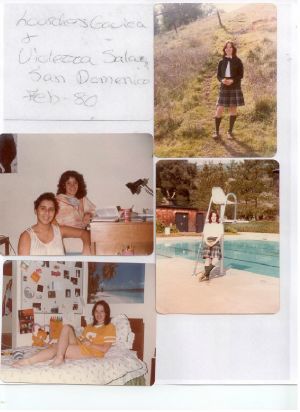 Humanitarian Hawk
On November 23rd 1979 Sharyn Bovat's life changed her life forever:  This was the day after a very quiet Thanksgiving Sharyn's mom was out of town for the holiday taking part in a delegation that was the 1st ALL womens group of elected officials representing America to travel officially travel to China, a communist nation.  Sharyn was with her dad a pilot for World Airways who was under a lot of stress he was the pilot's representative for his union (teamster) and they were on strike. The World Airways strike in 1979 was known as one of the uglyist in Teamster history.  In a moment of frustration her dad told her he "could not be in the same room with her because she had the 'face' of management."  He told her he did not think she was his child.  Sharyn who liked to talk became silent.    In 1983 while he was in the hospital dying of cancer her dad said "although I might not be your father.... I'll always be your dad".    Then proceeded to tell her 3 pieces of advice.  1) Always pay cash for a car  2) Never get fat if you want to marry a man that drives a cadillac  3) When to double down at the blackjack table.  
 
****
Sharyn was alone a lot as a child and hearing the worlds from her dad in November 1979 was emotionally devastating.  The teenage years are not easy for any child, especially girls.  When her identity was questioned Sharyn started to date, drink and swear.  Quickly she became the "wild child"

About a month later she was enrolled in a boarding school in San Anselmo California her roommate Lourdes was from El Salvador & her mom was living at the San Francisco Grand Hyatt.  They were living in exile during their countries civil war: Sharyn Bovat's roommate was related to those leading death squads in Central America.